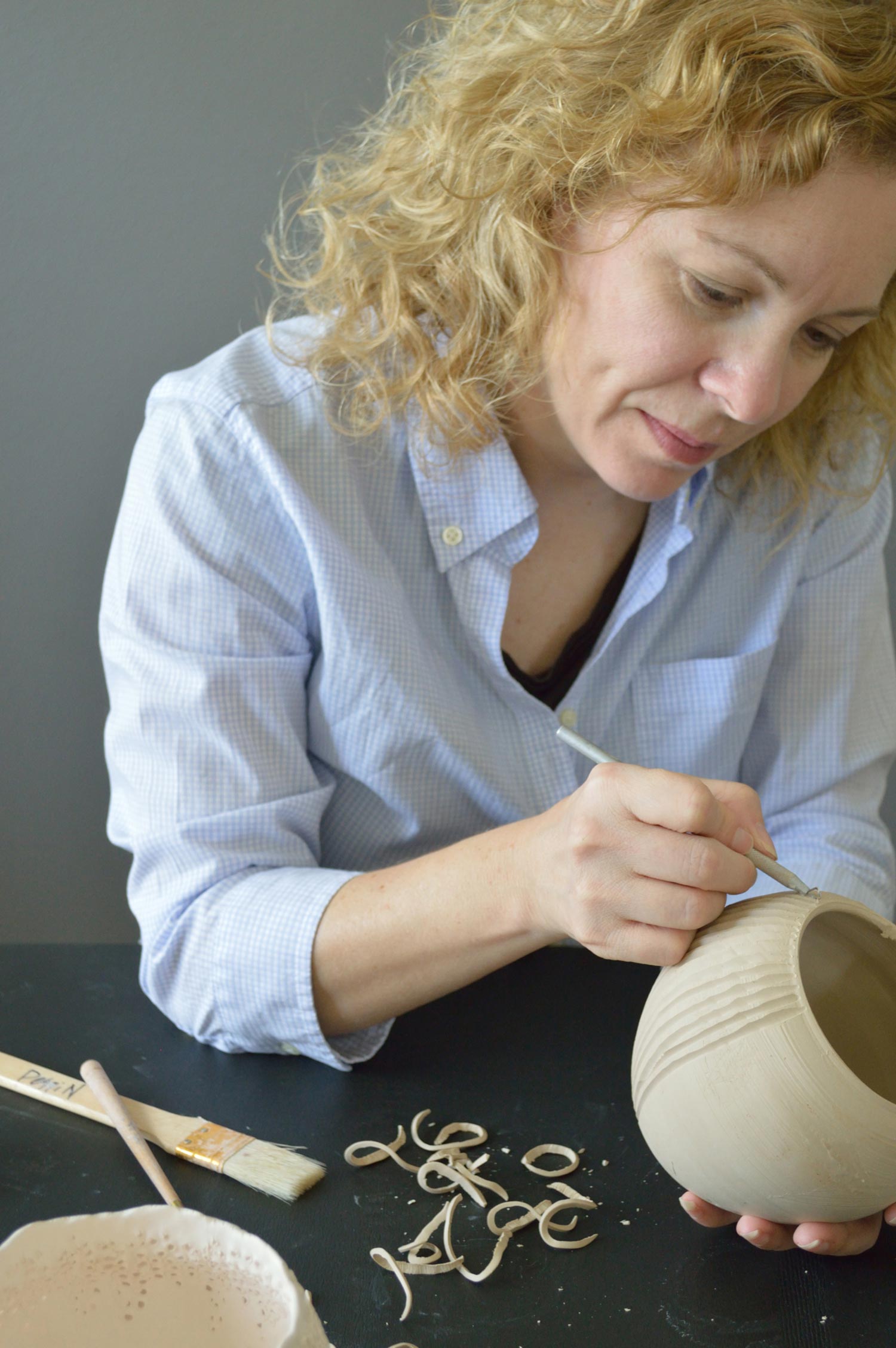 Peggi Nadeau
Ceramic Artist
I aspire to transform clay into something you might not expect. 
Inspired by the myriad patterns and organic textures in nature, especially those of the ocean, I strive for an aura of perfect imperfection in every vessel I create.
I hand-build my pieces with porcelain or bright white high-fired clay, coiling and pinching to transform the medium. However, the clay often takes over, commanding my every touch as it fulfills its form. 
As I mark, carve, and pierce the surface, every detail—no matter how small or seemingly insignificant—matters. Even the smallest mark holds the power to move the texture across the surface, change its direction, and then turn it back again. With every mark, I contemplate how the glaze will carry the light through the vessel's landscape of valleys and peaks. Where will it pool and go darker? Where will it barely show itself at all? 
The surface work continues, and I find myself absorbed in the piece, letting my mood and feelings today influence the outcome. What it will ultimately become may be different from what it would have been if had I made it yesterday or tomorrow. 
After glazing and firing, a field of play for the eye emerges from the kiln. With every turn, a new view presents for exploration—wholly unique and diverse in its detail, yet undeniably a part of the same environment.